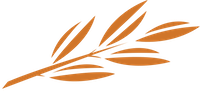 Baumgarten Abbey
Baumgarten Abbey (also called "Bogart" or sometimes spelled "Bomgarten") was a Cistercian abbey from 1148 onwards involving the arrival of French-speaking monks, which used to be located south-east of Bernardvillé and west of Reichsfeld (Bas-Rhin).
The Cîteaux order, spurred on by Saint Bernard, wanted to renovate monastic life and return to the sources of Benedictine spirituality through isolation and a break with the world, poverty and manual labour.
It was founded around 1125 by Cunon de Michelbach, bishop of Strasbourg who had been expelled from the city by the emperor, and attached to Beaupré Abbey around 11531. At the beginning, this abbey was composed of 12 friars, in addition to many lay people who were more particularly responsible for manual tasks.
Access to the official website of the abbey
Mariawald Abbey
Mariawald Abbey (German: Abtei Mariawald, literally: Abbey of the Forest of Mary) is a former abbey of Cistercian-Trappist monks (Cistercian Order of Strict Observance), which is located in Germany, near Heimbach (North Rhine-Westphalia) in the northern Eifel Mountains.
Its motto is: Luceat lux vestra (Mt, 5, 16)
Access to the official website of the abbey
Engelszell Abbey
Engelszell Abbey, in German Stift Engelszell, is a Cistercian abbey near the village of Engelhartszell in Upper Austria. It was founded in 1295 and closed in 1786. It reopened in 1925 as the only Trappist abbey in Austria.
The abbey was founded in 1293 by Bernhard of Pramsbach, Bishop of Passau, and united with the Cistercian order in 1295. As a daughter house of Wilhering Abbey, it belongs to the family of Morimond Abbey. The community was dissolved in 1786 by King Joseph II. In 1925, a group of Cistercian Trappist monks from the Abbey of Our Lady of Oelenberg revived the monastery, which was established as an abbey in 1931.
Access to the official website of the abbey